The secret is out…
Dining out just got a whole lot more intriguing and exciting. Secret dinner clubs are an adventurous trend offering a surprise dining experience that adds a real twist to going out and enjoying a meal.
Secret dinner societies are springing up across Sydney and Melbourne delighting diners with an appreciation for the element of surprise.
How it works
Secret dinner societies arrange elaborate dinner parties, where the guests have no idea what is in store for them other than the date and time, and maybe theme, of the meal they have RSVP'd to.
A couple of hours before the event starts guests are notified of the meeting point & guided to a top-secret location. It's a great way to meet new people who are passionate about food and try something new.
Some of our favourite secret dinner societies in Sydney are The Table Sessions, Secret Supper Society and Secret Foodies. For those in Melbourne, we highly recommend Secret Dining Society.
http://www.thetablesessions.com.au/
http://www.meetup.com/popupdining/
https://www.facebook.com/SecretDiningSociety
Try your own
This new dining experience is great inspiration for creating your own secret foodie evening. Catch up with friends by hosting a secret foodie event, create a theme, find a captivating location and blow your friends away. Why not use one of our favourite Game Farm recipe Tandoori Cornfed Chicken Skewers for an Indian themed extravaganza.
Have you ever enjoyed the secret foodie experience before? If you have, we would love to hear all about it.
Cooking with... David Bitton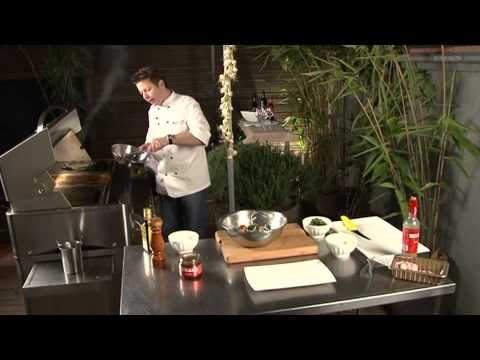 Most Popular Posts
Recent Posts
Archive