Perfect your chicken roast
Nothing is better than a delicious roast chicken dinner enjoyed with friends and family. Everyone loves to eat them, particularly while it is cold, but do you know how to cook the perfect roast?
There are the usual tricks that everyone knows when creating a perfect roast, including having the right equipment, marinating, and letting your meat rest. But, what about some of the more unusual tips?
Heston Blumenthal has created a method that involves moving your whole chicken between a pot of boiling water and a bowl of ice water in order to create an unbelievably crisp skin.
Jamie Oliver suggests that the key to a perfect chicken roast is basting the meat half way through the cooking process. This method will replenish the juices and flavours that may have been lost.
Maggie Beer recommends you cover the chicken breast in a strip of foil, in order to prevent it from drying out during cooking time. It is very easy to overcook the breast meat, and this helpful tip will reduce the risk of this happening.
Don't forget to serve your roast meat with equally delicious sides including roasted vegetables, peas, beans, mashed potato, bread, corn and, of course, gravy!
One of our favourite roast recipes to cook is, Roast Lemon Herbed Cornfed Chicken.
Are you going to be cooking a roast this weekend?
Tags:
chicken dinner
,
Chicken tonight for dinner
,
Cornfed Chicken
,
Game Farm
,
Game Farm Cornfed Chicken
Cooking with... David Bitton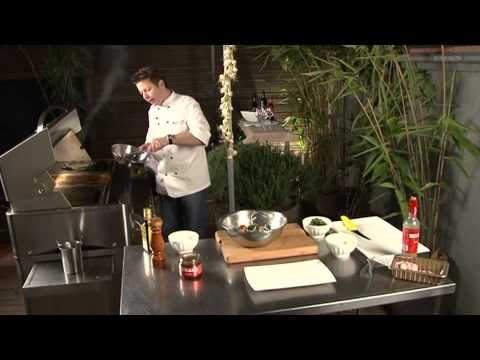 Most Popular Posts
Recent Posts
Archive