Let's go out for dinner tonight!
Times are tough for Aussie restaurants and we have been sad to see some of our favourite eateries serving up their last meals recently. However it has been great to see the industry getting behind restaurants with campaigns like the SMH's Appetite for Sydney.
We wanted to share some of our favourite restaurants and encourage you to give them a try and support restaurants around Australia.
Sydney: Verde is situated in East Sydney's iconic 'Little Italy' hub on Stanley Street, Darlinghurst and offers contemporary southern Italian food. We recommend trying the Roasted Spatchcock with Eggplant, Capers, Olive, Grape Tomato and Aioli.
Melbourne: If you live in Melbourne, Ginger Boy offers a great dining experience. Their cuisine is influenced by the flavours and colour of street food in South East Asia. We recommend a late night dinner – be sure to try the Spiced Duck and Pork San Choi Bao.
Brisbane: If you are residing in Brisbane and haven't been to Libertine, we suggest you get on the website and make a booking ASAP. We recommend going there for lunch and trying the Sichuan Pepper Quail with a salad of Pomegranate, Orange and Fennel. Yum!
If you head out to any of these great venues, get back to us with some feedback on your dining experience. We'd also love to hear recommendations for any restaurants you have visited recently. What are your favourite eateries?
Cooking with... David Bitton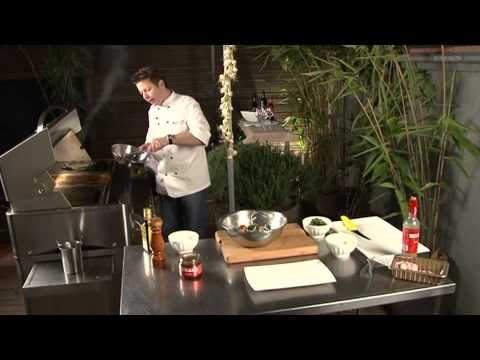 Most Popular Posts
Recent Posts
Archive