Game Farm at The Good Food and Wine Show, Sydney
Last weekend Game Farm partnered up with Grand Sud Wines and created a food and wine experience for the guests.
As part of this exciting partnership, Kim Terakes (Boys Can Cook, Great Aussie BBQ Cookbook and AussieBarbie.com.au) cooked with Quail Breast Fillets in a number of different recipes.
One recipe he cooked over the weekend was Pan Fried Quail Breasts in White Wine and Rosemary. This is a delicious recipe and a great dinner to share with friends and family.
Stay tuned for another exciting Quail Breast Fillet recipe from Kim next week!
Tags:
Barbecue Cookbook
,
Game Farm
,
gamefarm
,
Good Food and Wine Show
,
How to cook quail on the barbecue
,
Quail Breast Fillets
Cooking with... David Bitton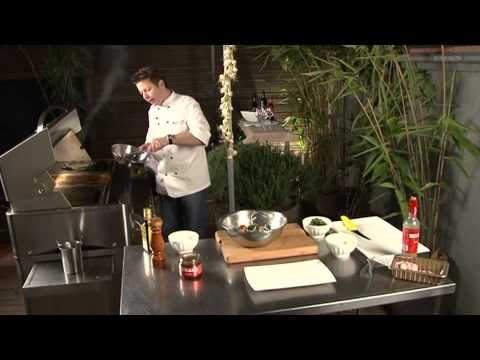 Most Popular Posts
Recent Posts
Archive