Eat like a champ
Like most of the world we've been swept up in Olympic euphoria for the past two weeks, and in the spirit of the Games we've followed our Aussie competitors closely, cheering them on!
In the lead up to the games and throughout, we read with interest a host of articles all about our Aussie athletes. One we found of particular interest ran in The Sydney Morning Herald's Good Living and delved into the eating habits of Australia's best swimmers and sprinters.
Imagining a regime of stringent meal plans, we were surprised to find that the likes of Alicia Coutts and Melissa Breen enjoy much the same foods as you or me. Porridge and toast for breaky, wholemeal sandwiches for lunch, lots of vegies at dinner time.  Overall a great deal of carbs!
We may not be world-class athletes here at Game Farm, but we sure know how to enjoy our food! One carbalicious dish we are indulging in this week is our favourite pasta – Cornfed Chicken Fettucini with Creamy Pesto Sauce, yum!
What's your favourite dish to cook for the sporty members of your family or friends?
Cooking with... David Bitton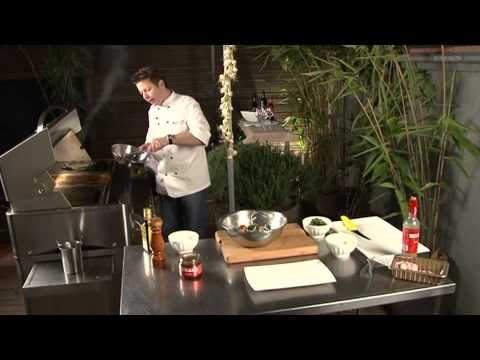 Most Popular Posts
Recent Posts
Archive