Dazzling dinners
Colour plays a large role in how much people enjoy a meal, more so than most of us realise. When cooking up a storm, it's easy to focus solely on the flavour of the dish and forget about the importance of the visual element until we're plating up.
Of course it is important for food to taste good, but how many of us consider the use of colours in the planning stages?
Studies show that colour is an important part of what makes food taste so good. The colour of our food can greatly impact the way we believe it tastes, which is why we've suggested some ways you can make your next meal as visually striking as it is delicious.
1. Start out with the freshest ingredients available.
2. If preparing vegies, try blanching them by briefly steaming or boiling and then plunging them into iced water. This will highlight their natural colours.
3. Take time to seal your meats with a nice crispy crust.
4. Make a focal point on your plate by using a small, but high colour contrast. Such as, slivers of ruby grapefruit through a green salad, or chocolate semi-freddo with pomegranate.
5. Finally, use simple, white plates. Coloured and patterned plates can easily distract from the star of the night – your food!
When eating out you may even find that the food is matched to the restaurant's décor. This isn't an exact science by any means, but it is interesting to notice when the colours on your plate are reflected in the room around you.
One of our favourite recipes at the moment featuring great colour contrasts is Grilled Spatchcock with a Salad of Beetroot, Orange, Watercress and Baby Herbs.
Cooking with... David Bitton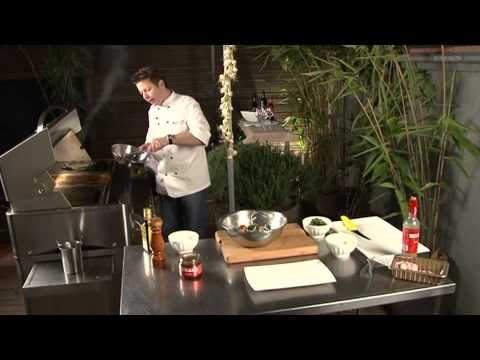 Most Popular Posts
Recent Posts
Archive