Creating an impression when entertaining
It's lovely hosting friends and family at your place for a meal. There's nothing like good food, good wine and fine company, right? But there are many of us who have that tiny niggling feeling like our best isn't good enough, when friends come to dinner.
Here are some simple ways to combat the performance anxiety when entertaining guests:
Don't put too much pressure on yourself. When somebody asks 'what can I bring', give them something to bring, even if it's just the bread. Most guests will like to contribute to the meal in some way.
Plan a couple of days before – leaving the menu planning to the last minute will leave you little time to organise yourself and shop for the meal.
Make sure you know if your guests have any dietary requirements! There's nothing more awkward than cooking up a sensational chicken curry to find that there is a vegan at the table.
Cook to your ability. You can very easily create a gourmet-style meal at home, such as A Mille Feuille of Quail with minimum preparation. It will look good and taste even better – a sure-fire way to impress guests.
Enjoy yourself! Everybody loves a host who is relaxed, comfortable and enjoys themselves. If you're too stressed and running around like a headless chicken, you won't remember the night as being a success.
Do you have any great tips for entertaining? We'd love to hear them!
Tags:
chicken
,
cooking
,
dinner
,
entertaining
,
hosting
,
quail
,
Recipes
Cooking with... David Bitton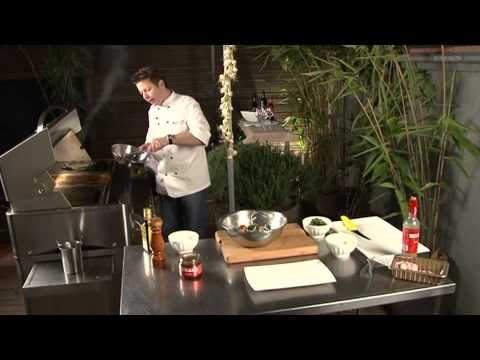 Most Popular Posts
Recent Posts
Archive