Celebrating fresh produce
"Every great meal, whether at home or in a fancy restaurant, starts with good produce" – Matt Preston.
Cooking and eating fresh produce has become a top priority for Aussie consumers and this is reflected in the increased availability of fresh produce around us – a value at the heart of Game Farm's approach to food.
Recently, established producers setting industry benchmarks were joined by exciting new operators, as the votes were counted in the Delicious magazine Produce Awards for 2012.
The awards recognise the people at the heart of Australia's food industry and this year's record number of nominations shows the burgeoning number of boutique producers and growing interest in sustainability.
Over two days, at Simon Johnson in Sydney's Alexandria, the judges tasted their way through more than 50 finalists in the Earth, Dairy, Paddock and Sea categories.
Congratulations to Producer of the Year winner, SchuAm Berkshire Pork. Here are the rest of Australia's best produce and food heroes:
Primary Category
Producer of the Year: SchuAm Berkshire Pork, SA
From the sea: Tathra Oyster, NSW
From the Dairy: Barambah Organics, QLD
From the Paddock: SchuaAm Berkshire Pork, SA
From the Earth: Otway Forest Shiitake Mushrooms, VIC
Artisan Category
From the sea: The Stock Merchant Sustainable Crab Stock, NSW
From the Dairy: The Cedar Street Cheeserie Buffalo Haloumi, QLD
From the Paddock: Pure Pie Braised Beef, Red Wine & Rosemary Pie, VIC
From the Earth: Sweetness The Patisserie Florentines, NSW
Are you inspired to cook with fresh, delicious ingredients? We think the following Roast Quail Flambé with Fresh Peas recipe is perfect for showcasing fresh produce.
Cooking with... David Bitton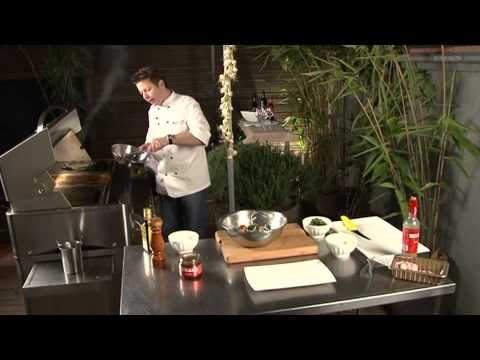 Most Popular Posts
Recent Posts
Archive