Canapés and Cocktails!
Want to catch up with your friends, but can't face cooking up a three course meal?
Inject some fun into socialising by hosting a canapé and cocktail party. You can turn the evening into a fun one by pairing your canapés and cocktails through a theme, or deciding on what type of atmosphere you want for the night.
Canapés are very simple to prepare, look fantastic, taste delicious and are reasonably cost effective to prepare. Keep your ingredients simple, letting the flavours speak for themselves and serve your canapés in a creative fashion in either spoons or shot glasses.
Remember that a canapé by definition has to be one mouthful, so keep them small and easy to eat! If you do want to serve your favourite meal, then reduce the size of your ingredients and serve it in bite-sized portions.
For the cocktail element of your evening, think of ways that all your guests can be involved in the process and enable you to mingle. You could set up a cocktail bar where guests are welcome to create their own mixtures, or have some champagne and a variety of juices that can be added to the glass.
Mini Quail Meatballs on Crostini served with some Mulled Wine will ensure your guests are kept warm all night long.
For a more sophisticated feel to your evening, serve these Mini Croque Madame with Quail Eggs and a Flirtini.
For another alternative, why not try our Fried Quail Eggs with Chorizo served with Sangria, to create a very Spanish feel for your evening.
Pairing your canapés and cocktails in an exciting and fun way is sure to be hit with your friends and family this winter! What is your favourite canapé and cocktail combination?
Cooking with... David Bitton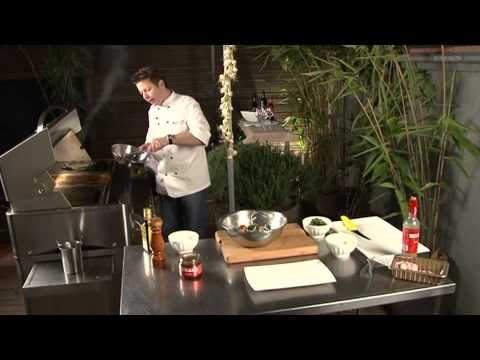 Most Popular Posts
Recent Posts
Archive