Bringing back the dinner party
Planning an entertaining evening and menu with guests can be quite intimidating. You only have to watch 'Come Dine With Me' to see people getting it so very wrong! The host sets the mood for the party so it's important that you are just as ready to have a good time as your guests are.
All dinner parties have the same structure: guests arrive, have a drink and a nibble, sit down to eat, wind down with coffee and leave. But, we think you can mix things up a little! Below are three tips to help you make sure the night is an unforgettable one- for all involved.
1. Add a theme: Adding a theme to your dinner party will enable guests to get involved with the night through costume, decoration, food and activities. It will provide a fun and interesting element to the evening that guests may not be expecting and will set your party out from all the rest.
For example, if you decide on a Spanish theme for the night, then serve Tapas dishes and Sangria for everyone to share, create a Spanish music playlist and plan a fun activity, such as Salsa Dancing.
2. Serve up a signature cocktail: One way to make sure your guests remember the night is to create a signature cocktail that reflects your party theme, and your personality. You can even prepare these in advance and enjoy with your guests once they arrive.
3. Liven things up: You want to make sure your dinner party is enjoyable for the entirety of the night.
Decide on a dish with a few different elements and get guests helping with preparation
Move guests around the table between each course so that conversations are continuously changing and people are mingling with each other
Make sure there are photographs being taken throughout the night that can be sent to guests after the party as a thank-you gift
Move the party throughout the house to keep things different – for example, have nibbles and drinks outside, move into the dining area for the main course and have dessert in a more relaxing and comfortable room.
Of course, no top dinner party is complete without a delicious game dish on the menu. We think the Caramelised Quail with Gratin of Potato, Pear and Blue Cheese served with a Wild Rocket Salad will keep everyone at the party coming back for more!
Cooking with... David Bitton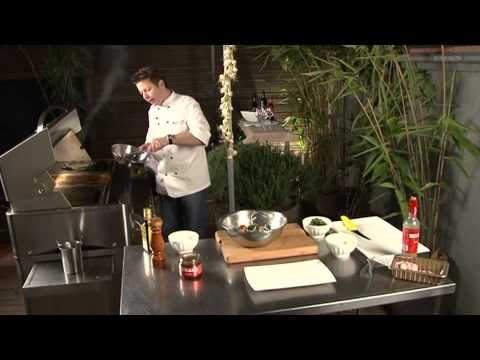 Most Popular Posts
Recent Posts
Archive